"This post may contain affiliate links or sponsored content. I am disclosing this in accordance with the Federal Trade Commission's 16 CFR, Part 255: "Guides Concerning the Use of Endorsements and Testimonials in Advertising."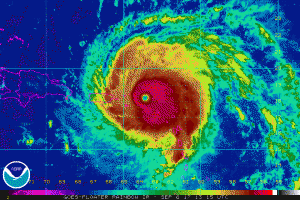 If you are like me and in the path of this terrible storm, you are also seeing the craziness of humanity. It is funny how it is every person for themselves before the storm and humanity will return once it has passed. How about like just always!! ANYWAYS
After having to go out in the craziness to find some needed consumables for this weekend, I decided I was not going to add a few things to my list for around town and just order them instead. Amazon to the rescue!! Here is a list of supplies you can order today and get them before the storm and not worry about them while you take care of other supplies.
Portable Water Filter Filtration Straw Purifier Survival Gear –
$14.99 
Perfect for if you end up with a boil water order. This will make the water drinkable. Buy enough for the whole family!
AmazonBasics AAA Performance Alkaline Batteries (36 Count) –
Make sure you get those batteries. Make sure you grab some AA from the link as well!!
Brita 10 Cup Stream Filter as You Pour Water Pitcher with 1 Filter – 
$29.94
Another option for filtered water in case things get ugly. Grab extra filters as well!!
Ultra Bright 200 Lumen Mini Camping Lantern – LED, USB Rechargeable –
Out of stock 
These are always super bright perfect for lighting up rooms. And with them being rechargable you should be able to go recharge them in your car.
♥♥♥ ABOVE ALL ELSE MY FRIENDS!! STAY SAFE AND WELL AND LOVE EACH OTHER AND TAKE CARE OF EACH OTHER ♥♥♥