"This post may contain affiliate links or sponsored content. I am disclosing this in accordance with the Federal Trade Commission's 16 CFR, Part 255: "Guides Concerning the Use of Endorsements and Testimonials in Advertising."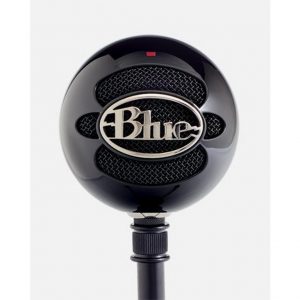 Gamestop has a Daily Deal today March 19, on a Blue Snowball iCE USB Microphone. TODAY ONLY it is $34.99. They also have a couple other deals that stack. If you have a Roblok fan in your house, get them a gift card and save an additional $10 on this Mic. Also if you have a Powerup Rewards Credit Card you will save yet an additional 5% on the mic.
They are also offered FREE SHIPPING on this so no need to try and get this at the store. Just order it and have it shipped. Perfect for that gamer in your life that wants some nice clear audio.