"This post may contain affiliate links or sponsored content. I am disclosing this in accordance with the Federal Trade Commission's 16 CFR, Part 255: "Guides Concerning the Use of Endorsements and Testimonials in Advertising."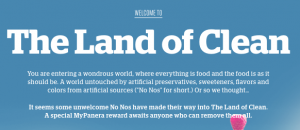 Got this in an email, to go play this game that Panera has up and at the end you will earn a reward.
I got $3 off a Salad. Not sure if you can earn other rewards from that.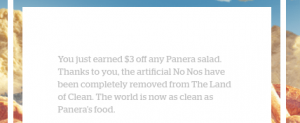 It has you search for the artificial "No No" ingredients in 3 different scenes, when you get done it says your reward has been added to your account.
HAVE FUN