"This post may contain affiliate links or sponsored content. I am disclosing this in accordance with the Federal Trade Commission's 16 CFR, Part 255: "Guides Concerning the Use of Endorsements and Testimonials in Advertising."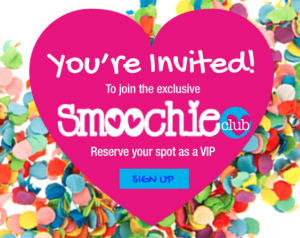 WOW guys check this offer out. When you join the Lip Smackers Smoochie Club in April they will mail you a 3 pack of Lip Smackers & Lanyard to hang them from as a Thank you for signing up!
They also offer Birthday rewards and we all love those birthday rewards.
Be sure to go into your account info after signing up and add your mailing address so they can send you Free Gift.
Must be 13 or Older to join, Offer Ends 04/30. Limit One Free Gift per email address, per household. While supplies last.