"This post may contain affiliate links or sponsored content. I am disclosing this in accordance with the Federal Trade Commission's 16 CFR, Part 255: "Guides Concerning the Use of Endorsements and Testimonials in Advertising."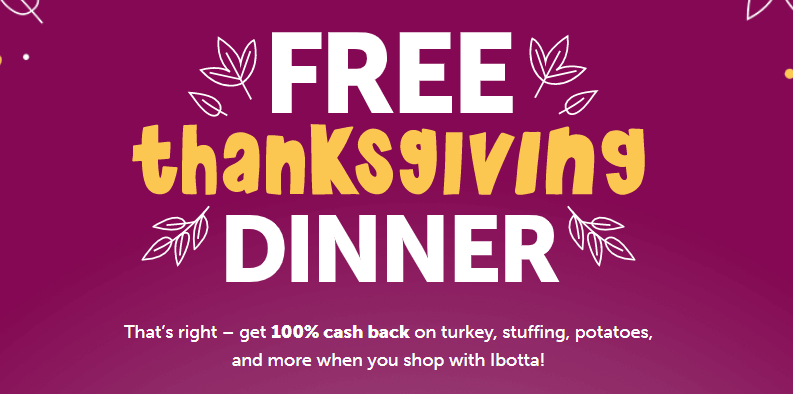 If you had Ibotta last year in 2020 then you'll know they actually gave us 100% cashback on pretty much everything you needed to make a full Thanksgiving dinner, including a turkey! This year in 2021 they're doing it again. (You can read more info here)
Here's what we know:
You will have to download the Ibotta App and make a new account!
Find the Free Thanksgiving Banner and offers.
Make sure to click the + sign on the offers you want to redeem BEFORE buying them.
Buy your items and keep your receipt.
Scan your receipt into Ibotta and get 100% cash back.
Cash your account out with a minimum of $20 on Ibotta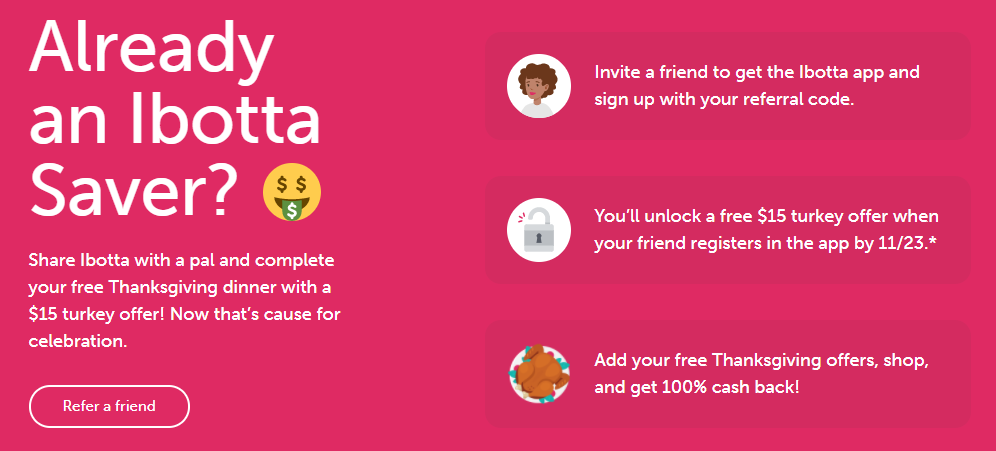 What's new this year for the Free Thanksgiving Dinner from Ibotta?
This year they MAY be requiring you to refer one person in order to unlock the Free $15 Turkey offer.