"This post may contain affiliate links or sponsored content. I am disclosing this in accordance with the Federal Trade Commission's 16 CFR, Part 255: "Guides Concerning the Use of Endorsements and Testimonials in Advertising."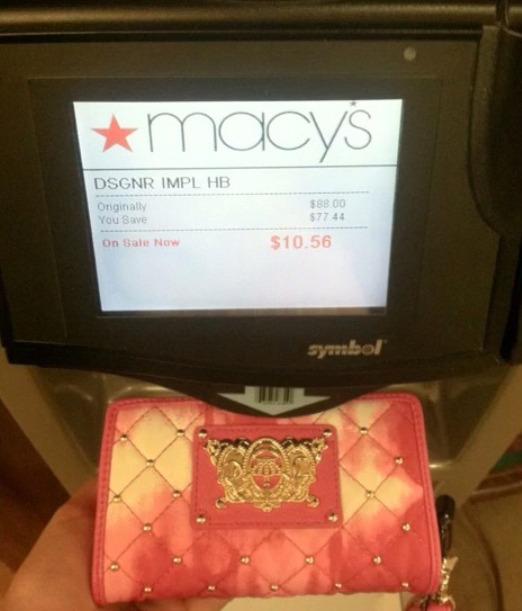 If you're headed out today then check your local Macy's stores for some possible markdowns on Juicy Couture! dailyqgrind on Instagram found this cute wallet originally $88 marked down to just $10.56!
Be sure to check holidays racks and looked around for other awesome finds. If you find something awesome come back and let us know!