"This post may contain affiliate links or sponsored content. I am disclosing this in accordance with the Federal Trade Commission's 16 CFR, Part 255: "Guides Concerning the Use of Endorsements and Testimonials in Advertising."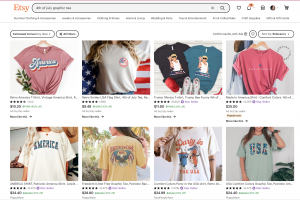 Have you considered starting an Etsy shop and just haven't made the move yet? Right now is the perfect time!! And you might be able to get 140 free listings instead of the usual 40 free listings.
** First, you have to use my referral link to get 40 free listings when you sign up to be a seller. https://etsy.me/3R2GHVw
We will both get 40 free listings, so thank you <3
** Next there is a promo going on when you visit https://etsy.com/promotions and use promo code 100newforetsy you'll get 100 free listings (NOTE: This is good for EVERYONE not just new members so get those free listings!!)
THIS IS VERIFIED!
Get selling!! <3