"This post may contain affiliate links or sponsored content. I am disclosing this in accordance with the Federal Trade Commission's 16 CFR, Part 255: "Guides Concerning the Use of Endorsements and Testimonials in Advertising."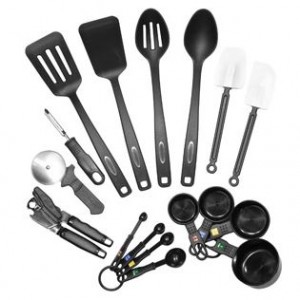 This Farberware Classic 17-Piece Tool and Gadget Set was found on Rollback for $14.00 (Org $19.99)
When things start going down in price like this they disappear quick from Walmart.