"This post may contain affiliate links or sponsored content. I am disclosing this in accordance with the Federal Trade Commission's 16 CFR, Part 255: "Guides Concerning the Use of Endorsements and Testimonials in Advertising."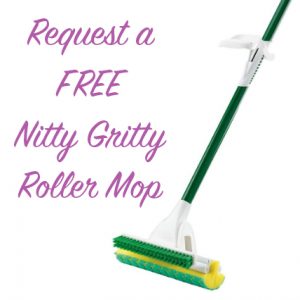 Hop on over to the Libman Website and fill out this form to request a Nitty Gritty Roller Mop.
There are no given details for how long this is or anything so this is a shot in the dark as to if we will actually get these but hey why not try right guys!!