"This post may contain affiliate links or sponsored content. I am disclosing this in accordance with the Federal Trade Commission's 16 CFR, Part 255: "Guides Concerning the Use of Endorsements and Testimonials in Advertising."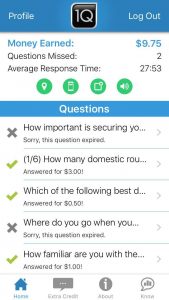 There's an app called 1Q that pays you to answer questions. You will be paid immediately to your Paypal.
Above is a preview of what I have earned.