"This post may contain affiliate links or sponsored content. I am disclosing this in accordance with the Federal Trade Commission's 16 CFR, Part 255: "Guides Concerning the Use of Endorsements and Testimonials in Advertising."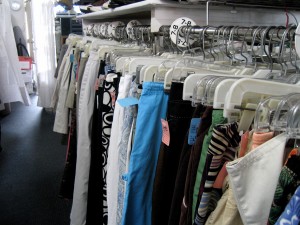 KEEP TO THE LEFT
It is a little known fact that stores tend to lead you to the right when you enter a store. You are then met with sales items and other featured items you may or may not need. But since they are displayed out in the open your are more opt to grab. Watch those prices. Most folks are right handed and will tend to flow to the right easily. Break the cycle and save some money.
Another trick on the right handed folk, people tend to look to the right first when looking for what they need. You will probably find the cheaper options on the bottom shelf and to the left area of the section.
PRICES RISING
Another things some stores are guilty of is raising prices a couple weeks before an item is going to go on sale to inflate the price when it goes on sale. Know your typical pricing of your favorite items, that way when they go on sale you know if it TRULY is the savings they are depicting. Honestly unless you have some good coupons to use on it, I wouldn't even support a store you catch doing this. Also watch those BOGO deals, be sure it really is an item you need and will use. And break out those coupons and use them on BOTH items!!
MESSY CLEARANCE AISLE
We have all seen that crazy messy clearance aisle. Stuff is in no particular order, buried under each other. But take the time to dig and you never know what treasure of a deal you may find. Hit it when you have the time to kill and really dig in and you never know what deal you might find. Clearance racks are also another possible hidden treasure spot.
SHIPPING CHARGES
When shopping online, an awesome find for a shirt of $2 is not a deal if you have to pay $5.95 shipping. Watch for FREE ship to store, or FREE Shipping offers. Also if you have a ShopRunner account look for retailers that offer free 2 day shipping using that. Amazon Prime offers Free 2 day shipping as well. Kmart/Sears has the Shop Your Way Max program that offers Free 2 day shipping. Most deals I post I will be sure and list how to get it the cheapest out of pocket completely, including the shipping charges. I can't stand having a killer deal and it dying because of a crazy shipping charge.
What Tricks have you seen stores playing to get more money out of you? Let us know in the comments.