"This post may contain affiliate links or sponsored content. I am disclosing this in accordance with the Federal Trade Commission's 16 CFR, Part 255: "Guides Concerning the Use of Endorsements and Testimonials in Advertising."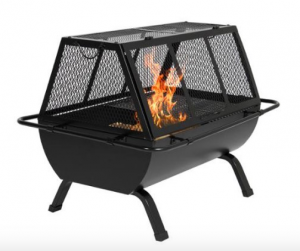 This Best Choice Products Steel Grill BBQ Fire Pit Outdoor Cooking Patio Yard Campfire
is currently $170 off, not sure if it's a site glitch or just an awesome deal. But I would hop on this because this would be awesome for hanging out in the backyard with this summer. At $79.95 it is a STEAL!