"This post may contain affiliate links or sponsored content. I am disclosing this in accordance with the Federal Trade Commission's 16 CFR, Part 255: "Guides Concerning the Use of Endorsements and Testimonials in Advertising."
Ok so there's a crazy deal happening this week at Walgreens! We're going to get 9 items for FREE after Walgreens Cash!  You will need to clip a few Walgreens Digital Coupons for this deal but you're going to spend less than $20 and get it all back in Walgreens Cash!
Keep in mind this is an online order so prices may vary, I've noticed that my in-store prices at my local Walgreens are actually $1.00-$1.50 higher in-store than online.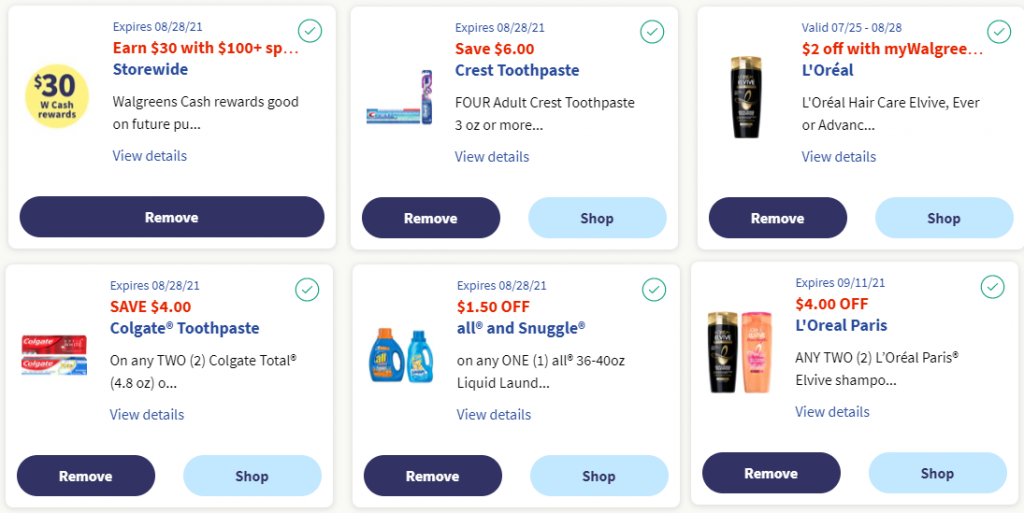 Deal Breakdown:
Buy 4 Crest Pro-Health Toothpastes $3.00ea
Buy 2 Colgate Toothpastes $4.00ea
Buy 2 L'Oreal Paris Elvive Shampoo/Conditioner $3.99ea
Buy 1 All Detergent or Snuggle Products $2.99
Use $4.00/2 L'Oreal Paris Digital Coupon
Use $2.00/2 L'Oreal Paris Walgreens Store Digital Coupon
Use $6.00/4 Crest Products Digital Coupon
Use $4.00/2 Colgate Products Digital Coupon
Use $1.50/1 All or Snuggle Product Digital Coupon
Use coupon code SCHOOL20 for 20% off non-sale items
Your total will be $13.07 + tax and you will receive $18.50 in Walgreens Cash!